Concrete Flooring Trends for 2017

You might think that something as solid as concrete flooring wouldn't have changing trends. In a way, that assumption is correct – our floors are built to look great for a lifetime, so whichever floor you choose will have a timeless quality that you're sure to love for decades. On the other hand, it's worth learning about the types of floors that are gaining popularity, so you can get a better idea of new application techniques and technologies that are available for your home. Before you make a concrete decision, take a look at some of the most in-demand types of concrete for 2017.
Polished Concrete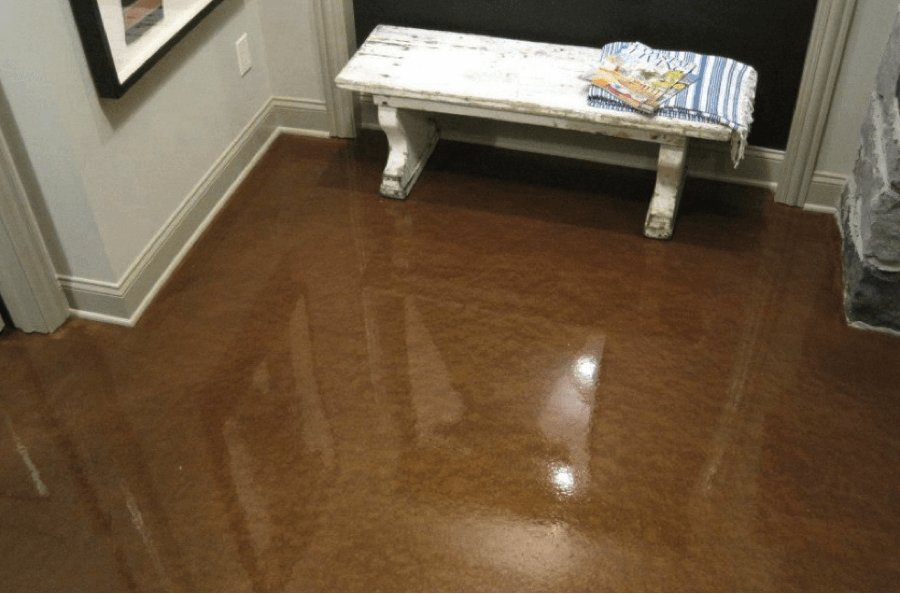 There's no better way to impress guests in your home than with a polished concrete floor. As soon as people step foot on this shining surface, their jaws are likely to drop directly towards it. One of the reasons polished concrete is gaining popularity is because you can transform existing concrete into something completely new. We offer dozens of color options, and you can even choose your sheen level for a customized look. As we enter 2017, beauty and practicality are becoming equally important, and a polished floor is built for active lifestyles, with an easy-to-clean smooth surface that's strong enough to withstand everyday use.
Stained Concrete
If there's one thing that's in for 2017, it's endless choices for consumers. A stained floor gives you just that. Think of this surface as the chameleon of floors – it can recreate nearly any type of color or pattern you'd find in other flooring materials. Even if you want don't want to mimic another material in particular, stained concrete adds a sense of depth to the surface you won't get with paint. Homeowners are becoming increasingly mindful of how their home's décor matches the structure itself, and it's easy to choose stained concrete that improves the ambiance of interior and exterior environments.
Stamped Concrete
Inside and outside of the home, we are seeing an increase in the popularity of textured surfaces. Contrary to what some people imagine, concrete doesn't have to lie as flat as pancake. Stamping your concrete leaves an impression – both on the surface and on anyone who looks at it. When you add texture to the concrete, it can recreate the look of tile, brick, stone or wood. The technique is so convincing, it takes a trained eye to tell the difference between this type of concrete and the more costly options. When people replace their floors in 2017, most will choose what's smart over what's expensive.
Customization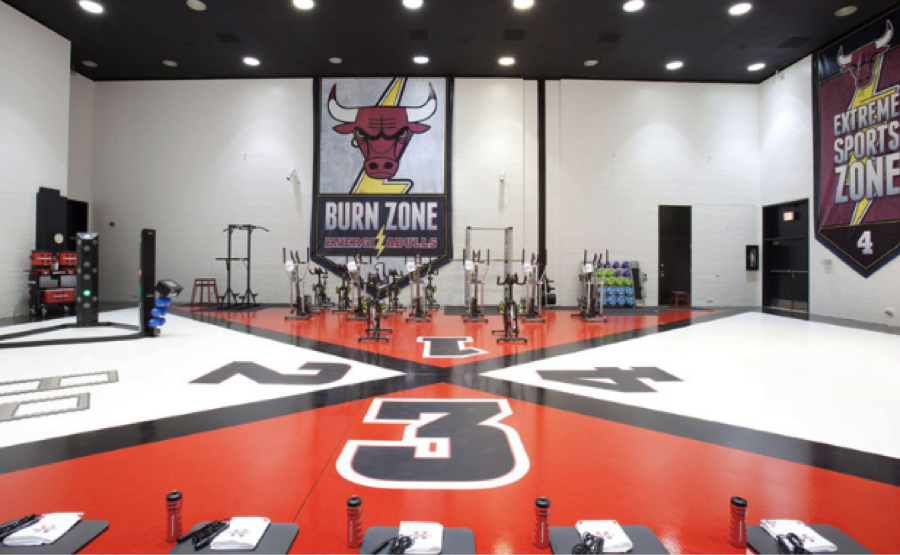 Adding personal touches is sure to be a big design trend for 2017. The flooring types mentioned above are fully customizable, and if you truly want to set your floor apart, you have unique options with them. Sports fans can support their teams with floor colors that match their teams' colors. This option is especially popular during football season, when you can turn your garage or basement room into a man (or woman) cave. Want to increase the allure of your concrete's finish? Liquid art could be just the right fit for your design tastes. After all, why should you settle for gray when you can get Caribbean Blue, Mahogany or Tuscan Sun finishes?
Whenever you make a home improvement, you want to future proof it as much as possible. While it's impossible to know what designs will be popular even a decade from now, floors that look good will never go out of style. GFC makes it easy to choose concrete that wows from the moment you see it to the time you move out of your home. Our floors never fade, which cannot be said about many other products on the market. Want to see what else sets our floors apart? Check out our blog post, "The problem with DIY Garage Floor Kits" to see why some trends don't have the same staying power.